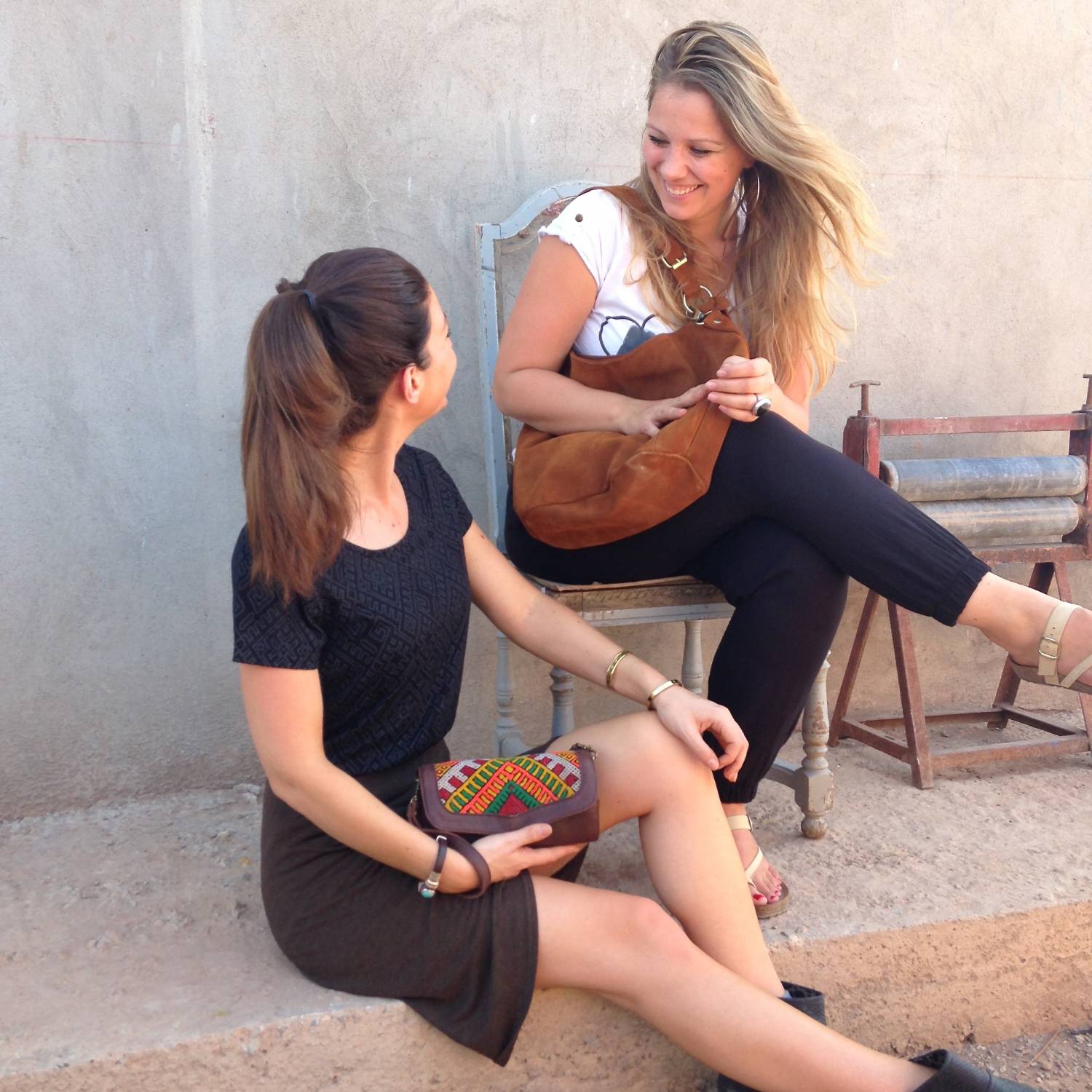 - Passion is energy. Feel the power that comes from focusing on what excites you! - Oprah -

Inspiring words by Oprah! If you ask us what our passion is, the answer is to create unique handmade bags and by doing that keep traditional handcraft alive!

We spent the last days working in our workshop not far from the big city Marrakech. It's absolutely amazing to be surrounded by the most talented and skilled artisans and to follow the whole proces of designing and producing a high quality bag. For us this kind of handcraft is so much more than just making a product, it's a story we want to tell. An object with a soul which is made by many hands and with so much love. We follow the whole process and we keep in close contact with the artisans who make our bags. For this reason we are absolutely sure all of our bags are made under the right circumstances and our people get a fair wage.

The whole proces of turning kelim and leather into beautiful bags is very inspiring to us! This unique proces makes Marrakech Musthaves the special brand that we are. We combine traditional handcraft with modern trends. We don't just sell you a bag, we bring you a beautiful story that touches many lives. - ♡ -

Thank you for supporting our artisans!